Litter mats | Animalova®
Live in a clean and smell-free home while kitty does their business!
In addition to being loving, cuddly, and adorable, cats also have a variety of unique characteristics!

They do have one unattractive quality, however.

No one can deny the fact that cat feces smell bad.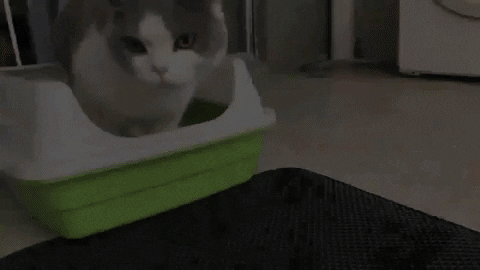 That's right, we're talking about how much their poop stinks! To the point that many cat owners have tried everything, they can think of to keep it at bay.

Animalova's Litter Mat® catches escaping cat litter so you can rid your house of the odors and stains caused during poop time!
A "must-have" for

 

messy cats

 and 

litter diggers!
6 reasons why

 cat owners 

love

 our litter mats!
Soft on paws and BPA friendly 

with rubber and soft plastics which are gentle on your kitty

!

Keeps your home clean and tidy

 

of litter from those messy kitties or litter diggers!

Promotes a fresh smelling house 

by preventing odours from seeping into carpets and floors.

Mats remain in position 

due to the anti-slip backing so they will stay positioned in front of your litter tray.

No spills or unwanted liquids 

seeping through as our mat is completely waterproof.

Easy to empty and clean, 

and by recycling the litter you save time and money!