You

're not just buying a Backpack you'

re buying new adventures.

 

PICK YOUR SIZE AND YOU

'RE READY!
When your dog tears or breaks the Animalova™ Dog Backpack we replace it for FREE. We guarantee the highest quality for your beauty.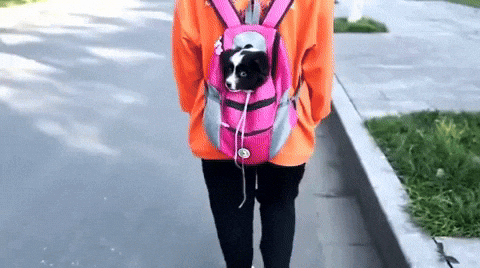 Do you hate seeing big, sad doggy eyes when you leave for an adventure and your dog can't come with you?

 
No dog deserves to feel anxious or be limited by age or mobility!
The Animalova™ Dog Back Bag design is based on years of research and feedback from loyal customers.  With additional storage, padding, and ventilation the Animalova™ Dog Back Bag is built for intermediate hikes, bike rides and long walks. So you never have to leave your best friend behind! It's perfect for dogs with separation anxiety, elderly dogs, injured dogs, or just puppies that want to tag along!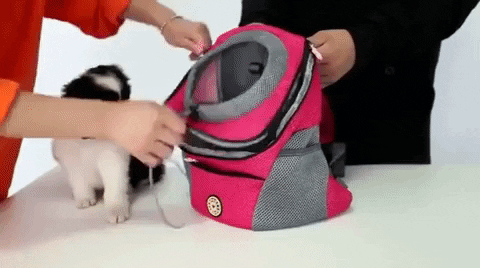 Bring your fur baby with you!

Safe, secure, & comfortable

Fits almost all sizes & breeds

Ventilated to keep dog cool

Rated #1 Dog Carrier Backpack 
COMFY FOR YOU & YOUR PET
Designed so your dog has uninhibited visibility and engagement, and can join in on all the fun! Features a thick interior bottom pad, and is made with extremely breathable fabric so your pup stays cool.
SECURE, SAFE, VENTILATED
Two side strap pockets allow you to store treats & toys and adjust to the perfect fit. Cross body strap minimalizes all erratic movement to keep your precious cargo cozy, even when you're on the move.
FULLY ADJUSTABLE, FITS MOST
It features ventilated sides for the full al-fresco effect, easy-pull zippers, adjustable side pockets for all your essentials, and has a collar hookup D-ring for added safety. Wear on the front or back.
97% customer satisfaction
Me and my bear love it thank you
BunnyBeene loves her backpack 🎒 and she looks so cute in it💕🐩
Our Delilah Rose loves her new pouch!!
We love it, I ride with him every week on my Harley Davidson. He enjoys the time when he is with me on my bike. I highly recommend this backpack!
Best bag on the market. Will be upgrading to the next size up!
My little buddy is also building houses with me now ! Couldn´t be happier with the backpack.
Excellent size, very convenient, I'm satisfied. Thank you to the seller very quickly came
As described, good quality, has arrived before provided and perfect for my 2.3kg yorkshire.
Is very beautiful!! My Chihuahua loved! Note 10!! Thank you. The shipping was super fast, not reached a week!
Everything is fine, everyone is comfortable :)
Small and cute, he doesn't reach the hole yet so it's perfect for future growth. I absolutely love it
My little boy loves the backpack. I am riding with him almost everyday with the bike :DD
The backpack is exactly as in the description. It is sewn qualitatively, mesh, so that it is not hot.
How can we help you?
In order to provide you with the best possible service, please select the proposal that applies to you.